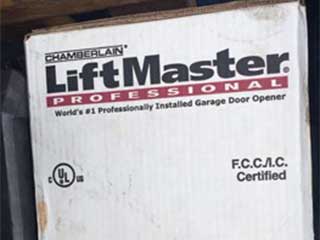 Even if your opener is not malfunctioning currently, they do have a lifespan and may need to be replaced at some point in the future. Here are our top reasons why it might be time to consider upgrading your model:
Control the Noise Level
First off, the newer Models are much less noisy than the older ones. If you find the sound generated by your current model a bit annoying, you must splurge out for a newer Model, which use different mechanisms, which is why there is less noise. The difference is akin to light and day.
Enhance your Safety
The second reason for replacing your old one is safety. If you have an extremely old Model (Made before 1993), it won't have a Safety Reversal System. A Safety Reversal System basically consists of some Sensors, which will detect if someone or something is in the path of the Door when it is closing, and will stop the Door from closing to prevent any damage from occurring. The third reason for replacing your Garage Door Opener is security. Older Models are naturally less secure than newer Models. How?
Well, you see, older Models used a fixed Code System, which is why someone with the necessary expertise could get information about that code, and hence get access to your Garage.
Newer Models change the code every time the door opens, making it more difficult for the crooks trying to get access to your Garage.
Also, Newer Models have new Verification Systems, such as a Fingerprint Sensor, which is much more convenient and secure than traditional Verification Systems.
Backup Your Opener
Lastly, you can now get models with a Battery Backup, so that you can always have access to your garage even when the lights go off. A Battery Backup is an essential aspect of all models nowadays, and you should surely buy one with a Battery Backup.
As you can see, there are various Reasons for changing your Garage Door Opener. Older Models just aren't as convenient, secure and safe as newer models, which are much better. Granted, they may not make the most exciting Purchases, but an upgrade could go a long way in ensuring your Safety, and improving your Experience.